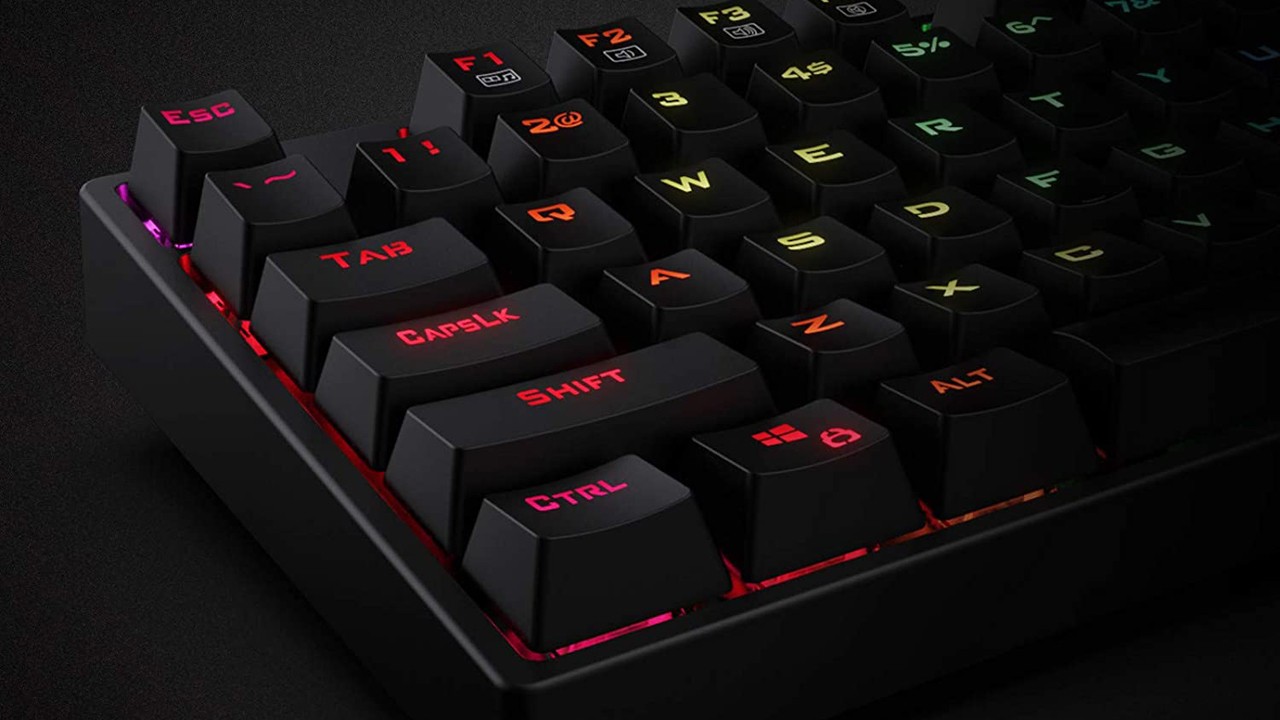 There are plenty of options for player accessories, but to be honest, with the price increase lately, it has become quite difficult to access many products in this category. Let's say you've barely built a good gaming PC; When it comes to buying a good keyboard and mouse for this gaming PC to enjoy and show off your skills in the gaming arena at the same time, price/performance options should definitely not be checked. This is where the Redragon keyboard and mouse set comes into play, which we'll take a closer look at today. In this video, we will get acquainted with the Redragon K582 Surara mechanical keyboard and the Redragon M612 Predator RGB mouse, which, I think, will make your hand easier in terms of price / performance ratio.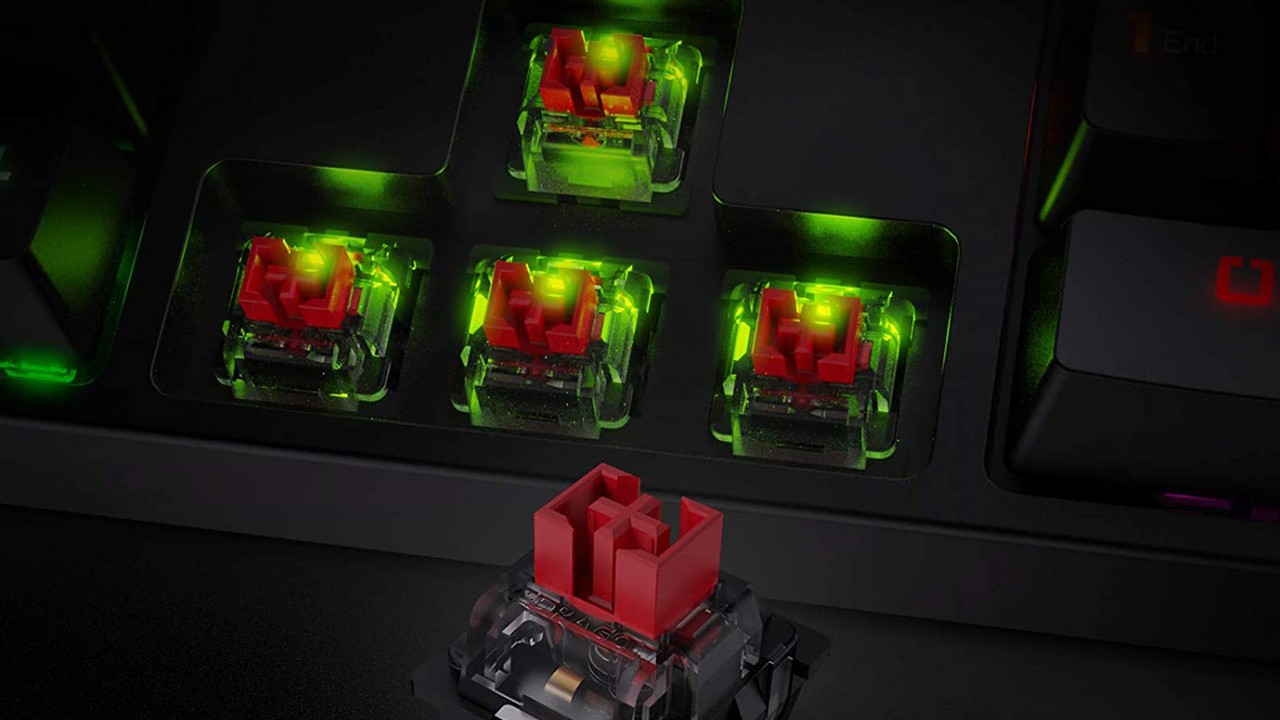 The Redragon K582 Surara and M612 Predator have recently arrived. We had the opportunity to experience it for a while and we tried many games in the process. We can immediately say that both devices are suitable for gamers in this price category. Also, from the very beginning, we note that these are products of the middle segment. Prices are TL 792 for the keyboard and TL 399 for the mouse. If you look at it, you will see that these prices are ideal for the mid-range. It is especially nice to have the brand Redragon because we had the opportunity to explore various products of this brand before. Let's also say that the device that I remember the most is the Redragon SIREN H301 headset.
Features Redragon K582 Surara
Redragon K582 Surara, as I said, is a full-size mechanical keyboard. An economical choice for gamers. Customizable Model with RGB backlight , you have the ability to program macros for all keys. has 104 Anti Ghosting keys and has 12 multimedia hotkeys . These keys are assigned to function keys and you can easily access them with the FN key combination. You can also customize the RGB lighting effects according to different games and game types by pressing keys 1 to 8 using the Fn key. So much so that, for example, by pressing the Fn + 1 key, you can adjust the keyboard backlight for the type of FPS game. Again, for example, if you are a LOL player, you can highlight the most commonly used keys in this game by pressing the Fn + 5 key. You can customize your own lighting with the Fn + 0 combination.
On the other hand, you can customize the keyboard backlight for different effects. To do this, use the key combination Fn + Ins. Thus, you can set your lighting option on the keyboard as you wish.
Another combination that players will use is the Fn + Windows key. Thus, you can block the Windows key. As you know, this key is often accidentally pressed in games, because in the game it is next to the CTRL key, and this causes the game to crash. In this sense, it is good to have this castle.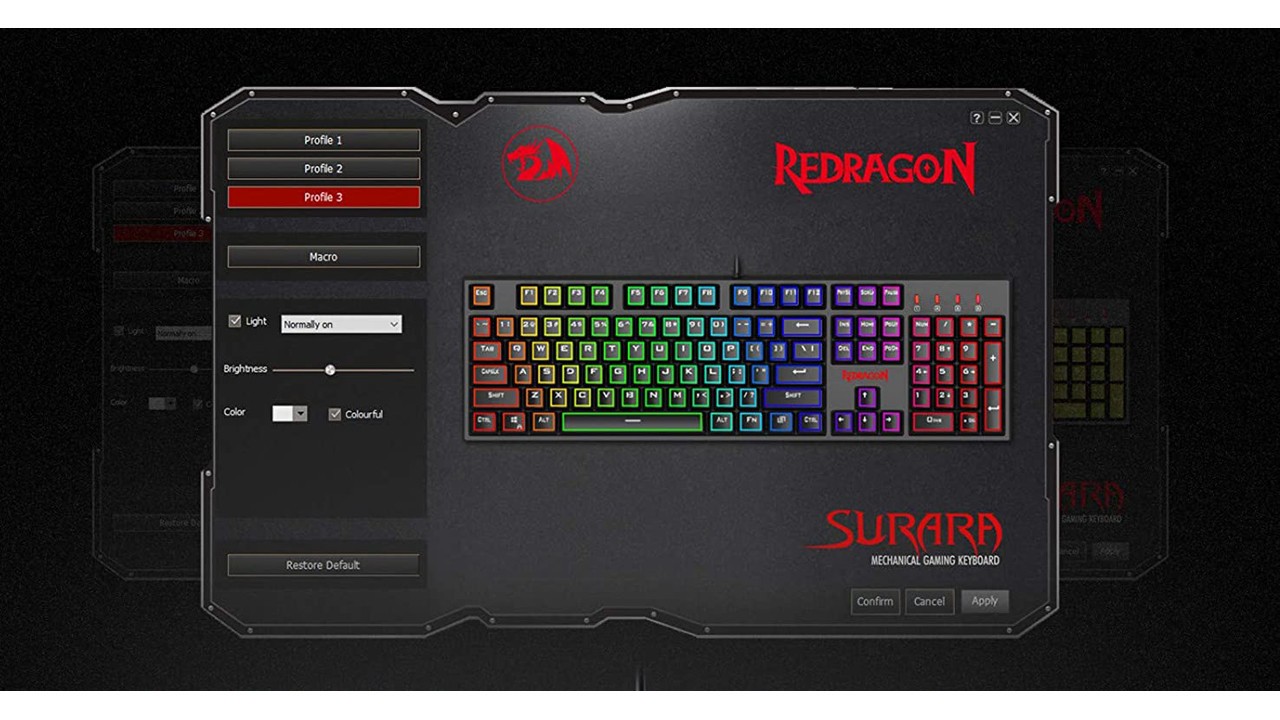 Redragon K582 Surara performance?
This version of the Redragon K582 Surara uses Outemu Red Switches . There are also versions of the keyboard that use different switches. Red Switches are especially popular with hardcore FPS players . It is fast, light and soft to the touch. The Outemu Red switch is a lightweight linear clone of Cherry MX Red . While the force curves between the two are nearly the same, the Outemu Red switch delivers what is expected in terms of price/performance ratio . These 46g actuation switches have a 2.1mm actuation point and 4mm total travel. These keys give you a big advantage, especially when you have to press them multiple times in a row. Let's say the keys have a lifetime of 50 million. Redragon tested this up to 50 million times . This is the ideal service life for its class.
By the way, let's also say that spare switches come out of the keyboard box. There are 7 spare switches and an easy replacement unit out of the box. So if any of the keys donate themselves, you can easily update them.
When using the Redragon K582 Surara, I was able to use it in competitive games such as CS:GO and Fortnite ; We can say that it is very smooth and trouble-free in terms of performance. The fact that the keys are extremely sensitive will be your biggest helper in competitive gaming.
Redragon K582 Surara Ergonomic features
In terms of ergonomics, we can say that the Redragon K582 Surara is an ergonomic model for its class. The keys are admittedly a bit tall as they are designed for gaming. His voice is relatively low. The keyboard does not wheeze, but it cannot be called completely silent either. If you are looking for a full typing keyboard, then the Redragon K582 Surara with brown key is the right choice. But, to be honest, we liked the sound of this keyboard, because you have a mechanical keyboard at your disposal.
Keyboard feet also stand firmly on the ground; so that the keyboard does not slip while you hit the keyboard. The length of the cable is also quite sufficient. In this sense, the distance to the back of the case is ideal.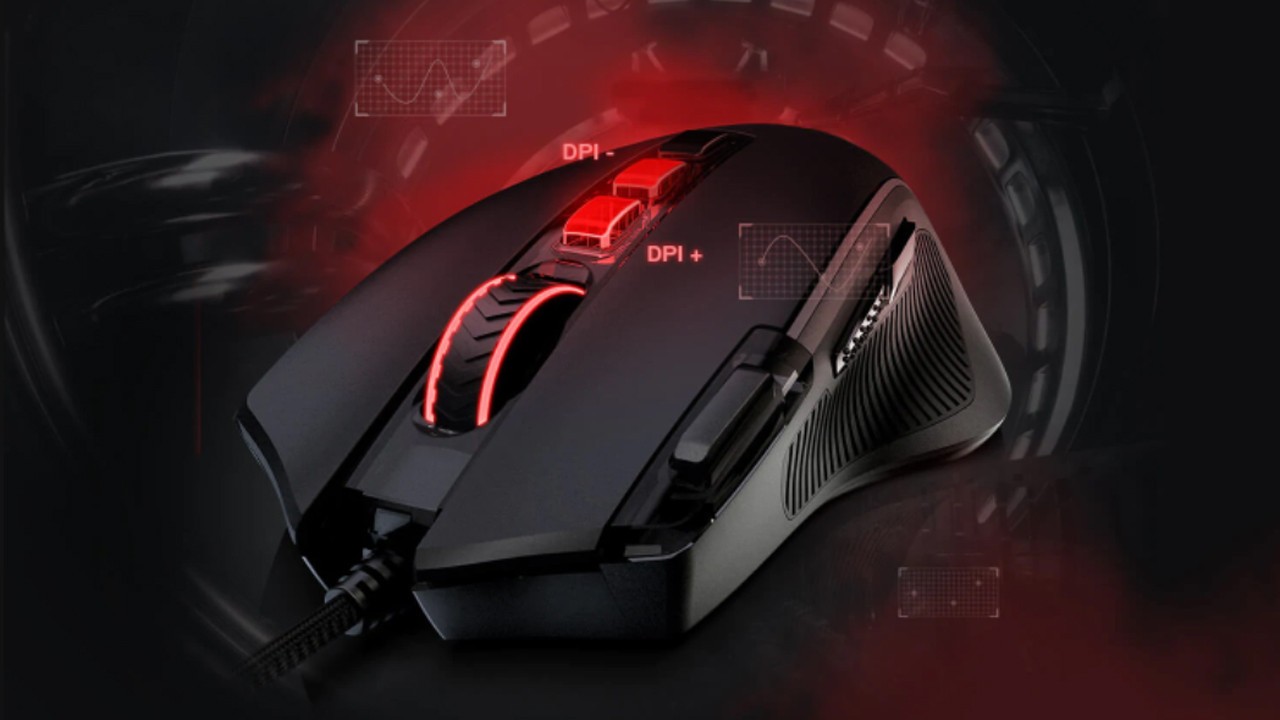 Redragon M612 Predator RGB Design and Structure How?
Yes, let's look at the Redragon M612 Predator as well. Redragon M612 , wired mouse. I think it's a good size. At 12.5 cm long and 7.5 cm wide, the mouse has a 4 cm high palm rest. Its matte rubber-like finish and left thumb surface provide a comfortable fit in your hand. Whether you have small or medium hands, the Redragon M612 Predator will wrap around your entire hand like a glove. Claw, palm and fingertip grips for ease of use with any type of grip.
Like the keyboard, this one is adorned with RGB lighting . It looks beautiful with its lines on both sides, the Redragon logo on the palm and the scroll wheel RGB pattern. Of course, you can change these fixtures. You can use the software to customize both the RGB lighting and mouse buttons. There are really a lot of possibilities here, and it is very easy to use. You can define various profiles, change DPI settings, and assign macros using the software. Redragon M612 Predator Features and Performance
There are 11 keys on the mouse. In addition to classic mouse clicks, there are 2 buttons under the thumb and an additional button under the index finger. You can adjust DPI with the first two buttons on the back of the mouse; With another button on the back, you can change the RGB lighting without having to go through the software.
The DPI range of the Redragon M612 Predator is from 800 DPI to 8000 DPI . Default DPI settings: 500, 1000, 2000 and 4000 DPI. However, as I just mentioned, there are 5 DPI modes to choose from using the software. So you can easily customize it to suit you.
According to the characteristics, we can say that the Redragon M612 Predator is a good model for its class. It does its job well, especially in FPS games, and is light enough. It has become a model that will make your hand comfortable not only in games, but also in everyday use.
Conclusion
Yes, summing up, we can say that the Redragon K582 Surara and M612 Predator are worthy high-performance models that can be rated in the middle class. In addition to performance, it is also useful for its ergonomics and wide customization options. In this sense, if you are looking for a good keyboard/mouse set in terms of price/performance ratio, it will make your job easier.